I am mired deep in paperwork and need to take a break. The choice was to either: bang my head repeatedly against the brick wall in my kitchen, or blog. And I chose you, Internet pals. Because when it comes down to you or a head injury, you will win EVERY TIME. That is my promise to you.
Tomorrow morning we have an appointment at the US Consulate in Sydney to apply for a passport and Social Security Card for Grace, and to register her as an American citizen. I am now filling out the "Consular Report of Birth Abroad" form. There are two things about this that are making me a little mental. One, is that they are calling Grace
"a broad"
. A chick? Okay. A flibbertigibbet? Most certainly. But not a broad. I find that offensive and inappropriate. I mean, A) they don't even know her, and B)she's 4 months old. I know that Americans are 'sposed to stick together, but I feel they're assuming a level of familiarity that they simply do not have. But
that's
neither here nor there.
What's
really
bugging me is that the application asks for "precise periods of physical presence in the United States" for Jason and I. And then it says, "Use additional sheets if necessary". Which means they're serious about that. So, I have to remember and document
every time
that Jason or I have been out of the country for the last, like, ever. To understand why I am annoyed, you need to know that part of our jobs before we came here was taking groups of students on overseas trips. And before that, we each took several trips overseas as college students. A week here, a week there. And since living here, we've been back to the States several times. I can't remember all those precise dates! I am only a simple woman.
So now, I find myself going, "Babe, how many times did you take teams to Costa Rica?" and "Did you go to Mexico during the summer of 1993?" And if you know Jason's powers of recall about dates, I might as well be asking him to travel back in time to 1993. But I'm afraid to fake it. Cause what if they
know
?
What if it's all a test?
This will be the activities of my evening. And here's the kicker: at the top of this form it says, "estimated response burden: 20 minutes"!
Ha! I say again, Ha! Ha, United States Department of State!
It will take me "20 minutes" to figure out if I went to South Africa in 2000 or 2001.
Maybe it's not all that important that Grace be an American. I mean, Australia is
pretty
awesome, you guys. And when she's 18 and asks me why she can't vote for the American president while the rest of us can, I'll tell her that the price for her citizenship was simply too high, and that the night I could've filled out the application,
NCIS
was on. And we can't miss that, can we? Mark Harmon, people!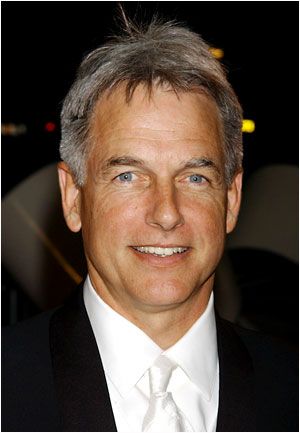 (No one is handsomer than my Jason, but that man's a biscuit. It is what it is.)
Am I still talking? Yes? Okay, well I better stop now. I'll get back to you and let you know how all *that* went.