I am sitting in the often-fought-over rocking chair, typing up my sermon for tomorrow. I've been kicking it around in my head for a week or two, so I'm hoping it'll all come across as it should.
It probably isn't helping that I turned on the TV for background noise. I'm home alone tonight, so I like to have some noise. But guess what's playing?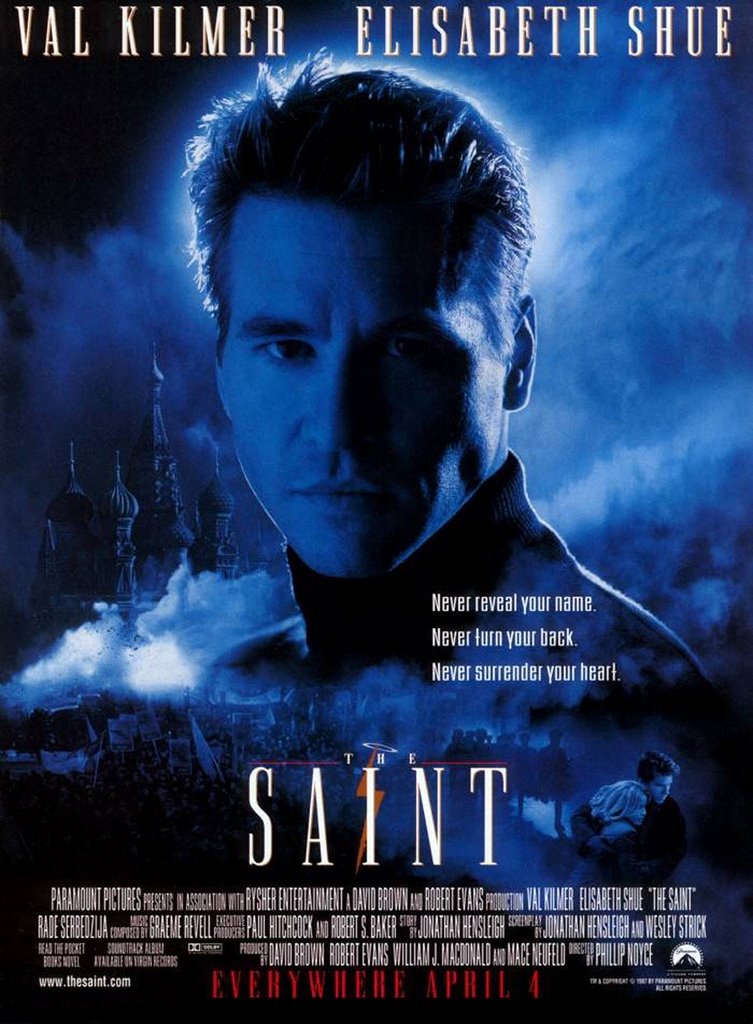 The Saint!
It's reminded me how much I like Val Kilmer. Such a handsome sort of fellow, don't you think? This is such a fun movie. Cheesy as anything, but I like cheese. All those disguises! All the wacky science-y hijinks! So I think I might have to turn the TV off so I can get some work done.
And someone once told me I looked like Elisabeth Shue.
I really, really don't.
I mean, we
are
both bipeds. And I have blondish, wavy hair. But the resemblance pretty much ends there. I think maybe the person that told me that was nearsighted or something. But whatever, I have a take-all-compliments policy. Once you say it, it's mine, buster.
Okay, well now I'm really procrastinating. Better sign off.
Have you ever gotten a really nice compliment that was totally off-base?
Do tell!